Veterinarian or Fish Health Biologist for Bakkafrost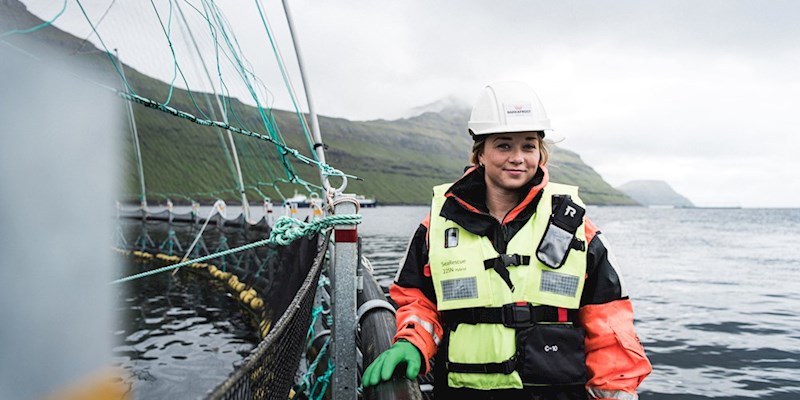 Location, Glyvrar, Faroe Islands
Bakkafrost is the leading producer of superior quality salmon from the Faroe Islands. We offer a wide range of healthy and nutritious salmon products from our own facilities. Bakkafrost controls all aspects of production – from feed to finished value added products. This ensures unrivalled traceability and consistent high quality. We sell our product to customers from all around the world, and our customers appreciate the unique product quality.
At Bakkafrost, we have high ambitions and we want to be a pioneer and a role model at all areas in which we work. Our goal is to be a leading company in sustainable salmon production and to be in front regarding fish health and fish welfare.
As a part of reaching this vision we are expanding our biological team in the Quality Department.
About the job
As a veterinarian or fish health biologist at Bakkafrost you will have an exciting and diverse working day. You will be part of our biology team and you will be required to provide expertise in all aspects of aquaculture, including monitoring the state of health of our salmon, prevent illnesses and develop circumstances regarding fish health and fish welfare.
Duties
The duties of the job include, but are not limited to:
- Health surveillance and ensuring animal welfare
- Disease prevention and developing procedures related to disease prevention and lice treatment
- Analyse and advise internally
- Attend development projects related to fish health and fish welfare
You will be part of the Quality Department, which is responsible for fish health & fish welfare, food safety & food quality and environment. The Quality Department co-operates with all departments within Bakkafrost.
We offer
In the Quality Department we like to work systematically, and we strive for a high professional level. We have a dynamic work environment with nice and competent colleagues that always are ready to help and offer some advice. In this job you will have a great opportunity for professional and personal development.
Your place of work will be at Bakkafrost's headquarters at Glyvrar, Faroe Islands. You will spend much of your time at sites across the country. Therefore it is a requirement that you have a driver's license.
Your profile
You are a veterinarian or a fish health biologist. Authorization is required. You are eager to work in aquaculture and you are passionate about contributing to a healthy and sustainable production at Bakkafrost.
You are systematic, energetic and responsible. You have good interpersonal skills, and you thrive in an interdisciplinary team. Likewise, you can work independently.
It is important that you can recognize yourself in Bakkafrost's values: We are reliable, we show respect, we are persistent, efficient and ambitious.
How to Apply
Apply for the job by clicking on "Søk starvið" at the bottom of the page.
For further information about the job, please contact Head of Quality Anna Johansen via anjo@bakkafrost.com.
Closing date
27th September 2021